INTRODUCTION
Everything you need to explore ZimaBoard possibilities!
As a product tailored for home services and smart home scenarios, openness and scalability have always been our focus when designing ZimaBoard. We have carefully analyzed market choices, and found three categories in total:
 SPEC/PRODUCT
ZimaBoard
Synology DS218+
Raspberry Pi and Alternatives

HARDWARE

INTERFACE

PCIe x4
Dual SATA 3.0
SO-DIMM RAM Slot
GPIO
CSI Camera
DSI Display Port

In contrast, the ZimaBoard team is stoic at this point. ZimaBoard advocates a scene-centric design concept, combined with user-friendly, easy-to-use expandability. After repeated discussions and modifications, we chose the PCIe x4 interface to satisfy all expansion requirements, combined with dual SATA 3.0, which makes an ideal light personal server.
ZimaBoard 832 Development Kit allows you to explore a complete range of entry-level home server functions fully. Two ZimaBoard 832s can separately serve as an OpenWRT/pfSense software router and a LAN microserver running Linux Server at the same time.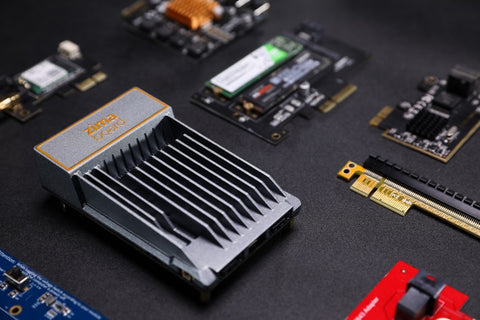 The kit integrates mainstream PCIe expansion peripherals, covering user scenarios like multiple SATA, Ethernet, 4-channel USB 3.0, or open DIY WIFI gateway via WIFI 6. The Y-type HDD expansion cable comes in this kit supports two 2.5" HDD/SSD directly mounted on ZimaBoard.
SHIPPING LIST
Super nice people
ordered some stuff... some items were missing in the shipment.... wrote them an email, 5 min later answer, confirming the wrong packing, and a new shipment stated immediately, new tracking number... Very nice, fast and positive response.
Excellent for smaller tests
I could set up a cluster and run multiple systems for home automation with it
ZimaBoard 832 Development Kit